Coldred Farm, Church Road, Coldred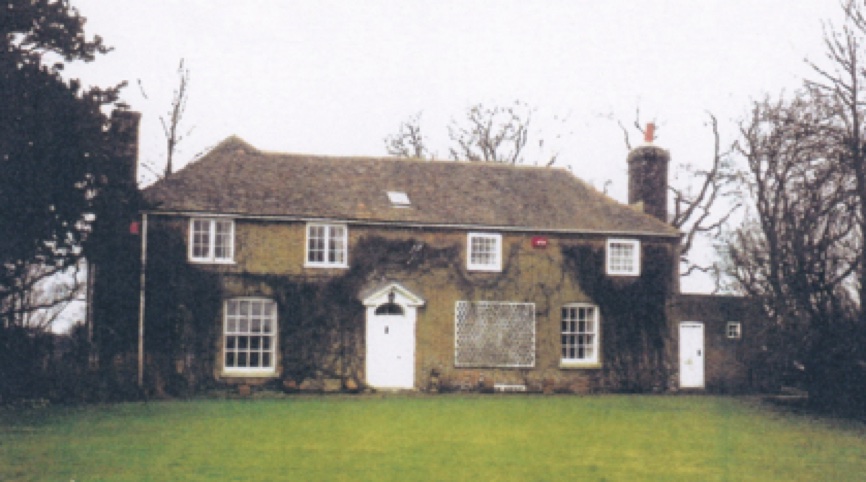 The farmhouse circa 1960.
The first information for Coldred Farm has been found in newspaper articles, confirming details that followed in the censuses. The farmhouse is now known as Coldred Manor and the remainder of what comprised the farmlands sold off. It is likely that some of the farm buildings across the road at Little Manor Farm may have been part of Coldred Farm. Coldred Manor is not to be confused with Coldred Court Farm which was the original manor of Coldred. In maps of 1900, Coldred Manor was called Coldred Farm and the 1939 Register names the building as Coldred Farm House. It was part of the Waldershare Estate, belonging to the Earl of Guilford.
The house is a Grade II listed building, having been constructed in the 17th century or earlier. It was rebuilt in the 18th and early 19th centuries and has a Grade II listed wall around its front 'courtyard'. The wall facing the road is currently at an interesting angle and either side of the gateway are old stables and an old forge.
From at least 1840, the Miller family lived at the farm, with Charles and Robert working as farmers and John living on independent means. There were four male servants and two female servants living in the farmhouse with them although it is not known how many of them were employed in farm work at this time because this census gives only basic details.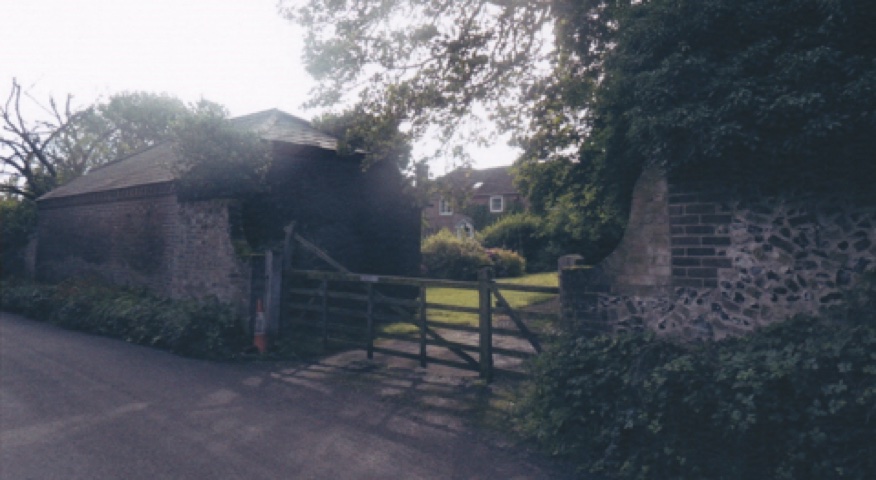 Stables on the left and forge on the right in 2023 (photo courtesy of PH)
John and David Holloway were the next men to run the farm, with John noted as being eligible for jury service in 1849. They gave Coldred Farm up in 1852 and were probably succeeded by James Peirson or Pearson. James remained until 1859, after which John Tomkin took up the business. In 1861, John was farming 100 acres and employed one man and one boy.
By 1863, the farm was '173 acres, 3 rods and 18 perches' and was being leased for £157 per annum. The farm was sold for £4,020 this year but it is not known who took up ownership, although the next tenant was John Mabb.
George Richards was leasing the farm in 1871, until at least 1874, living with his wife and 6 young children. The farm had expanded to 216 acres and now needed six men and three boys to run it successfully.
William Hales Baynes was the tenant farmer from at least 1878 until his death in July 1894. His wife, Emily, continued the business until her death, employing a farm bailiff to run it for her. It is known that Samuel Bean fulfilled this role in 1901. William employed seven men and one boy, and lived with wife Emily, their daughter, a female domestic servant and two male farm servants. They went on to have a son in September 1884 but he only survived 8 hours. Another daughter was born a few years later. William was the representative for Coldred on the Dover Board of Guardians. He also won prizes showing his horses.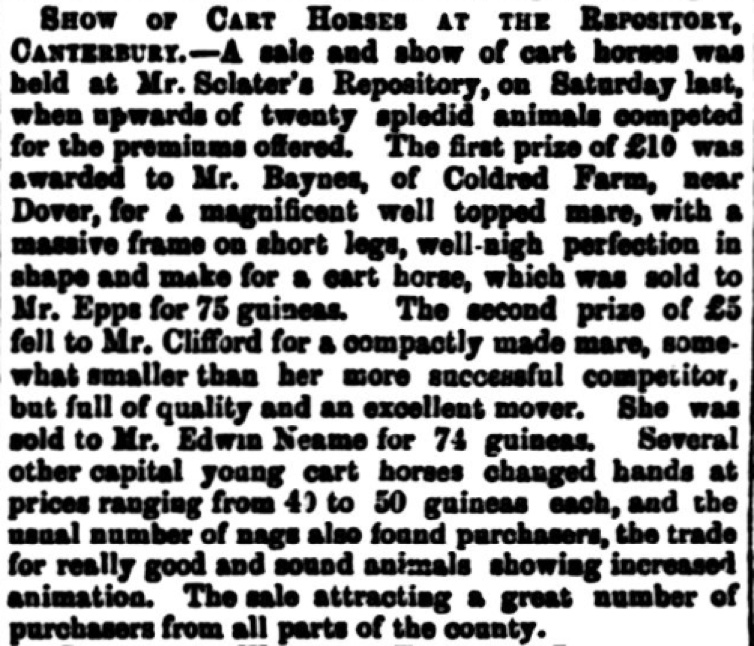 Dover Chronicle 25 May 1878
In 1907, George Henry Watts, his widowed mother and 2 sisters were leasing the farm. He was the farmer, whilst sister Florence Ellen reared chickens. They gave up the tenancy in September 1911.
By 1921, George William Goldsack resided at Coldred Farm with his wife, daughter and an agricultural labourer that he employed on the farm. He retired from business in 1926 and the lease was taken up by Sydney H Bromley and wife Emily. In the 1939 Register, Sydney was recorded as a farmer and an ARP Head Warden and Emily ARP Telephonist, and in 1942, new ration books were distributed from the farm. Sydney and Emily continued farming until the late 1940s, with AJ Friend taking it over with his family. He gave up farming in 1954, however some of the land is still owned by a member of the family and grazed by livestock from Chilli Farm.

Birmingham Daily Post 21 May 1954

      Dover Express 15 May 1942
Coldred Farm was then probably farmed by the Broadleys of Newsole Farm, with Mr FW Files and his wife living in the house from at least 1955 to 1964, when sugar beet was noted to be one of the crops produced. The farmhouse is now privately owned, renamed Coldred Manor, and the farm lands have been absorbed into other farms surrounding it.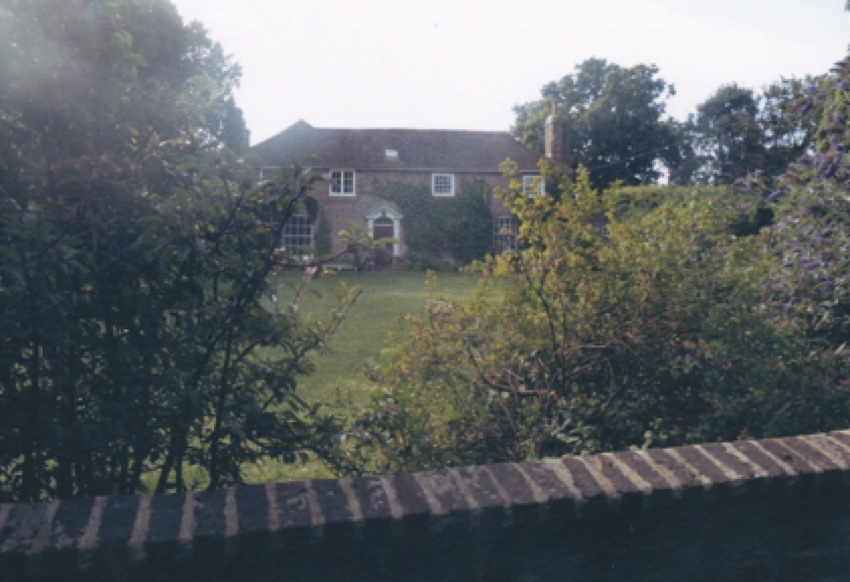 The house in 2023 (photo courtesy of PH)