Botolph Street Farm
Butter Street or Botolph Street? Place House has always been associated with the farm. In 1920 when Admiral Sir Ernest Rice was living there it was destroyed by fire. Some years later a very large house was built in its place with: a large hall, 10 bed and dressing rooms, 3 baths and 3 reception rooms with ample domestic offices.
During WW2 it was occupied by the military who left it in a very dilapidated condition.
After the war it was demolished and Mr. Fredrick Marsh built a bungalow where he and his family lived for some years.
The house and the oast and farm buildings are situated in Coxhill Road. At one time the land extended from the railway line to Halfway Street and from the boundary of Westcourt Farm eastwards to the Church.
At the end of the 19th and beginning of the 20th centuries the owner was Henry Edward Harcourt Rice of Dane Court, Tilmastone. In 1914 he gave part of this land to the villagers of Shepherdswell for a site for a Village Hall. In 1922 he sold a piece of land (that included a pond) to a builder and wheelwright at Halfway Street for £75,the land having a frontage of 133ft from the road leading from Shepherdswell to Coxhill and a depth of 106ft.
In 1932 there was an advert in The Dover Express stating that the farm was to be auctioned. It was owned by Charles G T Copus who lived in The Grange. He died in 1931.
Boltolph Street Farm consisting of 164 acres, 3 rods and 7 perches chiefly pasture, suitable as a dairy farm, valuable building frontage upwards of 3500ft to the main roads was being auctioned by the executors of the estate of Mr. C G T Copus of The Grange, Shepherdswell, together with commodious house known as Place House containing 10 bed and dressing rooms, 3 bath and 3 reception rooms and ample domestic offices. A prolific kitchen garden with 2 greenhouses. A block of 3 cottages, stabling and granary situated on Botolph Street.
Lot 2 was 46 acres, 1 rod and 6 perches pasture land situated on Cam Hill adjacent on the north side to the railway line and possessing about 1500ft valuable frontage to Westcourt Lane.
In 1941 Mr G Huntley was farming the farm. World War 2 had begun and he sold his stock as he had joined the forces. He auctioned:
A dairy herd of 33 Ayrshire, Guernsey and Jersey cows. 116 ewes and tegs, pigs, 2 Suffolk geldings together with the whole of the agricultural implements, carriages, dairy utensils and equipment. 
It was then rented by Alfred Marsh. His nephew Frederick Marsh joined him late in 1945. He, with his wife and young daughter Ann, moved to 5 The Terrace. Alfred and Frederick farmed as tenants until Alfred died suddenly. A year or so later Fred bought the farm for £50 an acre. The old house known as Place/Sibertswold House, which had become very dilapidated when occupied by the Forces during the war, was pulled down and a bungalow was built on top of the cellars.
After the troops had left the farm, one of the meadows became known as Mine Meadow. In 1956 when Mr Edward Collard was ploughing the field his plough struck what he thought was a rock but on examination he found it was a mine. A bomb disposal squad came and built a fire around the mine and burnt it. Fred Marsh, the owner of the farm, examined the ground and found nothing unusual. A few days later Ted Collard hit another mine. The bomb disposal squad came again and removed the object.
Wurzles were grown as a crop in 1958 and sold at 30s (£1.50) a ton.
Mr. Marsh sold the farm in 1964.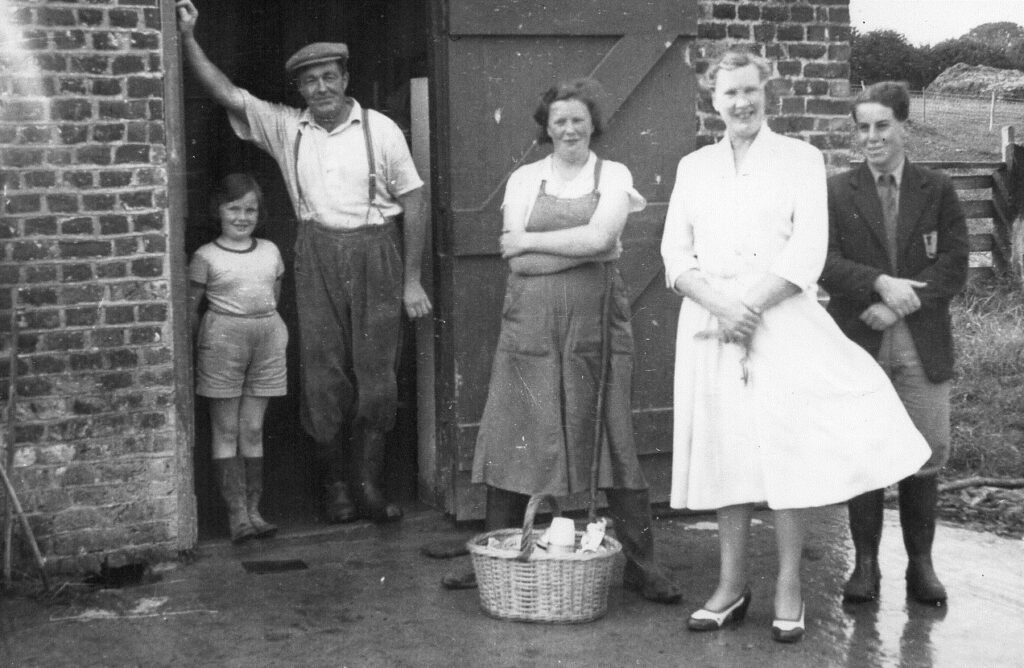 The land was sold to the Church Commission.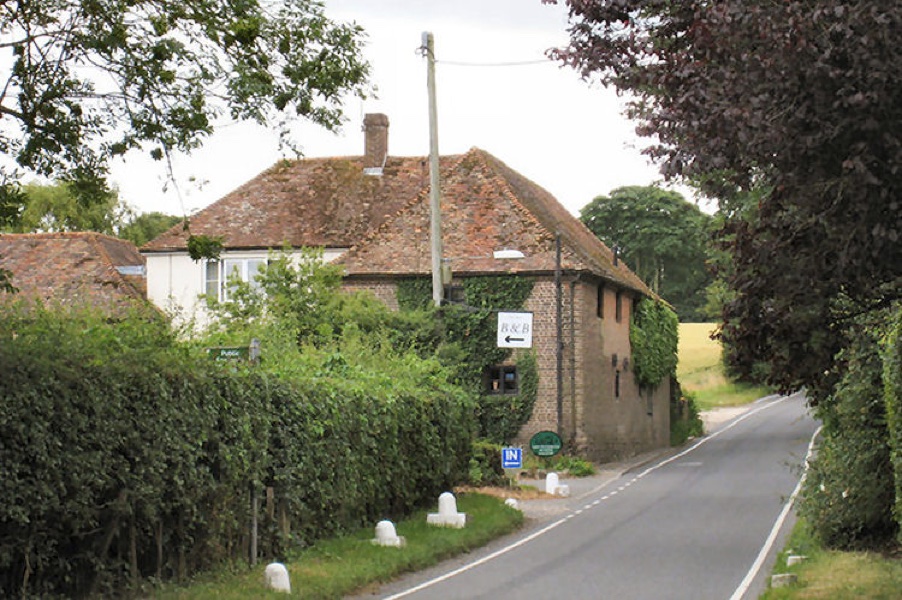 The oast and cottages and farm buildings that were part of Botolph Street Farm were sold and for some years were a B&B.