Albert Henry Hammond  1888 – 1974
Albert was born on 2nd July 1888 in Shepherdswell, to George and Mary Ann (née Tickner), and was the sixth child of eight, and the fourth son. His family probably called him Bert, as this is the name given for him at his mother's funeral after the War.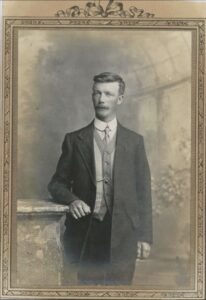 Bert was baptised at St Andrew's, Buckland near Dover, on 2nd November 1888, with his father described as a farmer. He grew up with his siblings in Botolph Street in Shepherdswell, as stated in the 1891 Census, with his paternal grandparents living next door. 
The family remained in the village; in 1901 they are at Railway Close and then in 1911 at 5 Hillside Cottages, Church Hill. At this stage Bert was working as a farm labourer but on the 10th June 1913, he was admitted to the Dover Branch of the National Union of Railwaymen as a plate-layer, aged 24. He left this employment on 6th May 1915, which may have indicated that he had joined up.
To date, it has proved challenging finding any War records for Bert; there are many versions of his initials and first name, as well as some with both his given names, however there are no demographics that allow for robust identification.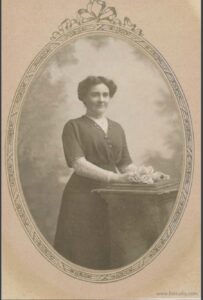 Following Banns that started on 31st August 1919, Bert married Susan Fisher at the same church he had been baptised in, on 20th September. He was working
as a plate-layer again and was 31. Susan, known as Susie, was a cook aged 35.  They had a daughter, Hilda, born in 1922, with son Ernest being born the following year.
In the 1939 Register, the family were living in Dover at 20 Oswald Road. Bert was working as a 'permanent way labourer' at this point. His birthday is given as 16th July in this record, but his wife and children are recorded correctly. 
Bert died in Bideford, Devon, at the age of 85 in the second quarter of 1974. His death index record confirmed his birthday as 2nd July.