~~~~~~~~~~~~~~~~~~~~~~~~~~~~~~~~~~~~
Our scheduled presentations and meetings for 2020 have been cancelled due to COVID-19.
Some meetings /presentations may be re-scheduled once we know if and how we can manage social distancing during the meeting.
However, due to the amount of planning and resource that goes into holding our Big History Day, our major annual event, we have sadly taken the decision to cancel this year's event.
~~~~~~~~~~~~~~~~~~~~~~~~~~~~~~~~~~~~
Welcome to the Shepherdswell & Coldred History Society.
Through this site you will be taken on a journey to our past, learning how events have shaped the people of this area and how the people have shaped the area.
History is a very fluid subject and so we will be constantly updating the information on this site as we learn more. We also hope to add both audio and visual recordings.
The society also holds monthly meetings and regular talks at Shepherdswell Village Hall.
Details of our upcoming talks and presentations will posted on this web site so please check regularly for more information.
If you would like to become a member of S&CHS just click here or come along to any of our monthly meetings in the Village Hall.
All are welcome.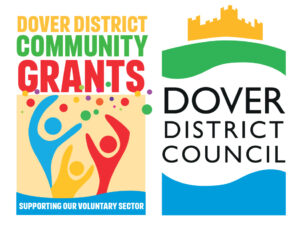 Our thanks to Dover District Council for the support it has given to the Society over the past few years which has greatly assisted our various projects as well as our ability to share the history of the village with the whole community.