Welcome to the Shepherdswell & Coldred History Society
Through this site you will be taken on a journey to our past, learning how events have shaped the people of this area and how the people have shaped the area.
History is a very fluid subject and so we will be constantly updating the information on this site as we learn more. We also hope to add both audio and visual recordings.
The society normally holds monthly meetings and regular talks at Shepherdswell Village Hall.
The History Society only survives with the support of you, the villagers. If you would like to become a member of S&CHS just click here or come along to any of our monthly meetings in the Village Hall.
All are welcome. 
Keep an eye on our website for details of upcoming presentations for 2023 or click here for A4 version of the programme or click here for A5 leaflet version of the programme to download.
To contact The History Society, please email shepherdswellhistory@gmail.com.
_____________________________________________________________________
Our Next Event: Members Evening – Thursday 30th March
Members' evenings are simply open, unformatted meetings that are held regularly throughout the year and are usually devoted to talking about and researching all and any aspects of the history of Shepherdswell and Coldred.
This months meeting will focus on Farms, Farmers and Farming, in preparation for September's Big History Day (click here for full programme of events), which will look at the history and development of farming in and around Shepherdswell and Coldred.
If you are a local farmer or farming is in your family and you have any photos, historical documents or family anecdotes that you would like to share, please bring them along on Thursday 30th March at the Village Hall. We will be gathering information for The Big History Day, (which takes place on September 2nd) and would welcome any memories, materials, artefacts or documents that you are willing to share. Even if you don't have any information but would like to learn from others, please do come along. It will be a very relaxed and informal evening, we'll just see what turns up!!
You don't even have to be a member, just turn up and join in*. We look forward to seeing you there.
Thursday 30th March. 7.30pm at Shepherdswell Village Hall.  Tea, coffee and biscuits provided!
*We will be holding our AGM from 7.00 – 7.30pm
______________________________________________________________________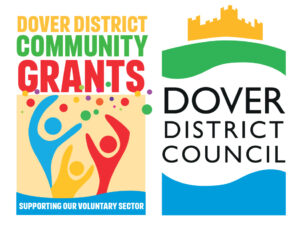 Our thanks to Dover District Council for the support it has given to the Society over the past few years which has greatly assisted our various projects as well as our ability to share the history of the village with the whole community.

The History Society is a member of the Kent Archaeological Society.