Welcome to the Shepherdswell & Coldred History Society.
Through this site you will be taken on a journey to our past, learning how events have shaped the people of this area and how the people have shaped the area.
History is a very fluid subject and so we will be constantly updating the information on this site as we learn more. We also hope to add both audio and visual recordings.
The society normally holds monthly meetings and regular talks at Shepherdswell Village Hall.
During 2021 we have been running on-line presentations via Zoom or the Society's own YouTube channel but now we are BACK in the flesh.
Our next meeting will be on
28th October at 7.30pm
in Shepherdswell Village Hall and will launch our 2022 programme. The evening will also include a number of short presentations as well as a review of what we've been up to during lock down. For more information, click here.
Keep an eye on our website for details of upcoming presentations for 2022.
We have been issuing regular newsletters in order to keep members up-to-date on any developments. Click here to see the latest newsletter or visit  our Facebook page (@shephissoc). If you become a member you will receive them direct to your in-box.
If you would like to become a member of S&CHS just click here or come along to any of our monthly meetings either online or in the Village Hall (when they resume).
All are welcome.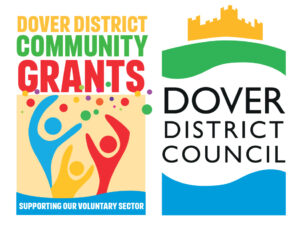 Our thanks to Dover District Council for the support it has given to the Society over the past few years which has greatly assisted our various projects as well as our ability to share the history of the village with the whole community.

The History Society is a member of the Kent Archaeological Society.