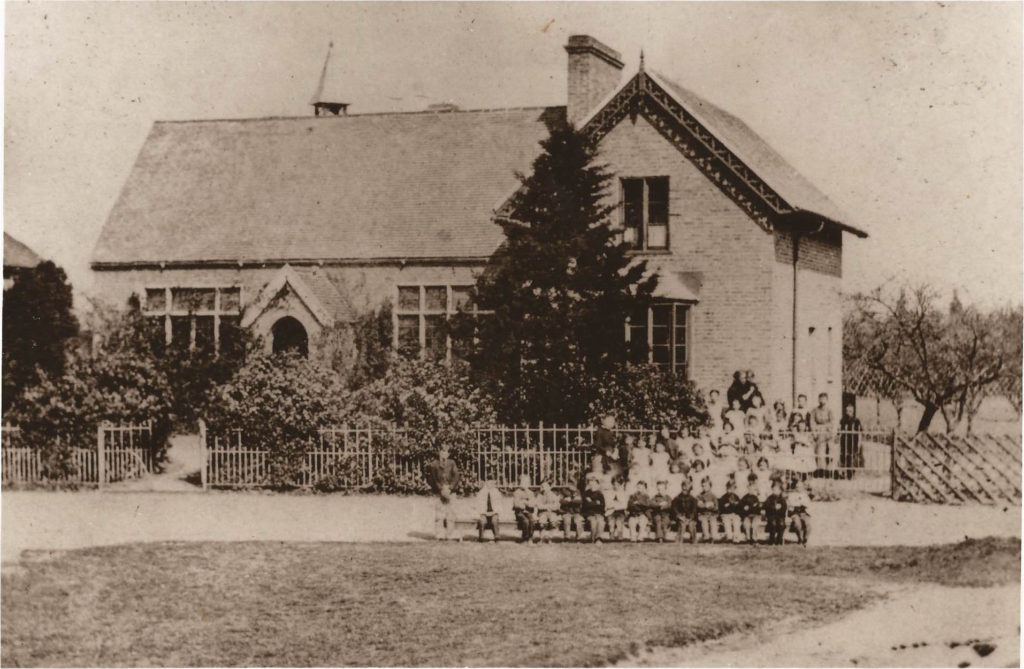 Shepherdswell's village school opened in 1853 with a single classroom and was called Sibertswold School.
It was a Church of England school and, as was customary at that time, a daily, handwritten log book was kept to record the school's activities and key events. For the Big History Day, pages of the Head Teacher's Log Book, covering the period from 1914 to 1918, were reproduced for inspection. Extracts from the log book are reproduced here and show how everyday life carried on uninterrupted during the war. Throughout this 5 year period there are relatively few mentions of the war itself, other than a few school activities to support our troops.
A complete copy of the log book will eventually be added to this website but in the meantime here follows a few extracts from the 1914-18 period.
June 1st 1916
January 29th 1917
February 1st – 15th 1917